Our vision for the future
Diversity and inclusion are strengths we value.
At Alexander Holburn, we are building a more diverse and inclusive workplace. As our lawyers have been serving members of our community for  50 years, we recognize the importance of fostering a work environment representative of the community around us. Our goal is to integrate diversity and inclusion into the firm's framework by creating an environment that:
Welcomes and values diversity among our staff, lawyers, and clients;
Fosters a supportive and collegial workplace, free from harassment and discrimination;
Provides equitable opportunities for employment and promotion;
Provides high-quality service that is inclusive, innovative, and flexible in meeting the needs of our clients; and
Supports the efforts of our clients, lawyers, and staff in participating in their various local communities.
Why?
Promoting diversity and fostering a culture of inclusion is in line with our firm values and is simply the right thing to do.
Diversity helps us cultivate innovation and a collaborative workplace. It also helps better serve our clients, providing insight into different perspectives and approaches.
Inclusion assists us in bringing in and retaining the best talent, and in encouraging excellent performance, because we are at our best when we can be ourselves.
How?
We recognize that we are unlikely to achieve our goals without dedicating the appropriate time and resources to do so. We have taken the following steps to put our goals into action:
Developing a Diversity + Inclusion Policy and creating an active Committee, which includes members of our team at all levels, including Partners and senior management.
Dedicating adequate resources in budget and staffing towards our diversity and inclusion initiatives.
Spearheading diversity and inclusion training for our firm, on issues such as discrimination and harassment, unconscious bias, bias interruption, and cultural competencies.
Planning and orchestrating diversity and inclusion initiatives for our firm, and supporting members of our team to become more connected and involved in their own communities.
Monitoring and tracking our diversity statistics, to ensure that we are making progress.
Recent Initiatives
The Justicia Project: We are proud to participate in the Justicia Project, a network of large law firms aimed at supporting and retaining female lawyers.
The Law Firm Diversity and Inclusion Network: We participate in this network of like-minded Vancouver firms who have agreed to work together to promote diversity and inclusion in their firms and the broader legal community.
Our Women's Forum: We are very conscious of the need to mentor and support our female lawyers and clients, and have created the Alexander Holburn Women's Forum, which provides opportunities for female lawyers to make new professional contacts and interact with mentors at all levels.
Hosting D + I related events internally at our firm, to celebrate and build awareness, including International Women's Day, PRIDE, Orange Shirt Day, and Pink Shirt Day.
Supporting D + I initiatives for law students, including the following organizations, many of which involve(d) our own articling students or lawyers:

The Black Law Students Association (BLSA).  In 2022, we were proud to sponsor the conference in Vancouver. We have also co-sponsored a three year BLSA/Allard initiative to provide a free LSAT prep course for Black and Indigenous undergraduate students.

This year, AHBL's Toronto associate Johann Annisette was invited to speak at a panel titled: "2SLGBTQ+ and Allies: Community Conversations" for their conference that took place February 16-19, 2023 to discuss allyship within the legal community. Johann has been involved in the Black Law Students Association since he was in first year of law school, and has continued to attend their annual conferences. Alexander Holburn is proud to support the BLSA alongside Johann in his efforts to contribute to an intersectional dialogue with the hope of creating a more inclusive legal industry.

Allard Law Women's Caucus. We regularly support the Women's Caucus' clothing drive for Dress for Success, and both attend and sponsor students to attend the annual Women in Law Dinner.
Establishing and maintaining memberships and connections for our lawyers with professional associations from diverse communities, including:
Supporting various community and charitable initiatives, often directed by our Philanthropic Initiatives Committee, including:
Girls Who Leap  Girls Who LEAP (Lead to Empower and Act with Purpose) is a non-profit organization whose mission is to mentor and empower female-identified youth as leaders by nurturing life skills, building meaningful connections, and purposefully impacting the community.
KidSafe. KidSafe was founded in 1993 by the Vancouver School Board, in collaboration with a core group of supporters, in response to the crucial need for a safe space where children could go when schools were closed. They operate during winter, spring, and summer breaks, as well as after school, with trauma-informed sessional staff leading to provide children facing adversity with safety, educational programming, place-based field trips, meals, snacks, and more.
Habitat for Humanity . Habitat for Humanity is an inclusive, non-profit, non-government organization that operates through volunteer labour and donations of money and materials to build safe, decent and affordable housing. With a view to support safe and affordable housing for all, Alexander Holburn
Recruitment
People are the foundation of our firm. We are a proud equal opportunity employer that is committed to inclusion. Alexander Holburn sets out this commitment in our recruitment and promotional materials. We also integrate our training on issues such as unconscious bias and cultural competencies into our recruitment efforts.
This is particularly true in terms of our student recruiting initiatives, where our interview teams are composed with diversity in mind. We also provide specific interview training for members of our student interview teams, to ensure that hiring is as fair and objective as possible, and our interviews focus on core competencies, aptitudes, and professional goals — what really matters in hiring. Read more about our student hiring practices below.
Learn More Here
To learn more about the Diversity + Inclusion Committee at Alexander Holburn, please contact our Co-Chairs, Christine York and Rob McLennan.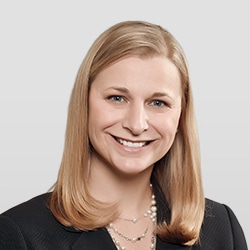 CHRISTINE YORK
PARTNER, DIRECTOR OF STUDENT PROGRAMS
EMAIL: cyork@ahbl.ca
TEL: 604 484 1735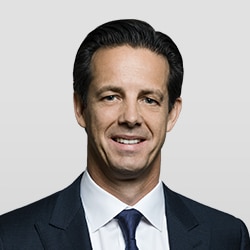 ROB MCLENNAN
PARTNER
EMAIL: rmclennan@ahbl.ca
TEL: 604 484 1718