Diversity and inclusion are fundamental values at Alexander Holburn. As our lawyers have been serving members of our community for nearly 50 years, we recognize the importance of fostering a work environment representative of the world around us.
We believe a diverse team brings valuable perspectives. The inclusion of many different voices helps sustain an equitable workplace and provides more holistic client service. Alexander Holburn is committed to providing legal services that are enriched by the diversity among our staff, lawyers and clients.
The purpose of our Diversity + Inclusion Committee is to support the unique individuals that make us Alexander Holburn, and to keep our firm accountable and committed to creating a culture that values difference. Responsibilities of our committee include monitoring progress, providing training for lawyers and staff, and supporting inclusive initiatives within the firm and community at large. Our goals are to create an environment that:
Recognizes, respects, values, and welcomes diversity among our staff, lawyers, and clients;
Fosters a workforce free from all forms of harassment and discrimination;
Provides equitable opportunities for employment and promotions based upon qualifications;
Creates and provides high quality services that are inclusive, innovative, and flexible in meeting the needs of our clients; and
Supports the efforts of our clients, lawyers, and staff in participating in their various local communities.
Women in Alexander Holburn
The Committee supports the firm's gender balance strategy by providing opportunities for female lawyers to make new professional contacts and interact with mentors at all levels. Our Women's Forum committee is dedicated to this core initiative and is run by an all-female team.
Learn more on the Women's Forum
Justicia Project
Alexander Holburn is proud to be part of the Justicia Project, a network of large law firms aimed at supporting and retaining female lawyers. The Justicia Project was created in response to the fact that female lawyers were leaving private practice at a higher rate than their male colleagues in their first 10 years of practice. Under the Justicia Project, Alexander Holburn committed to:
Tracking gender demographics;
Reviewing flexible work arrangements and parental leave policies;
Adopting initiatives to foster women's networking;
And business development and promoting leadership skills among female lawyers (see Women's Forum page here).
To learn more about the Diversity + Inclusion Committee at AHBL, please contact our Chair, Dianna Hwang.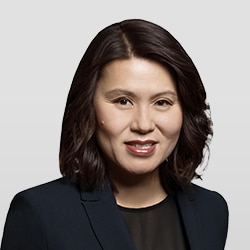 DIANNA HWANG, PARTNER
EMAIL: dhwang@ahbl.ca
TEL: 604 484 1744